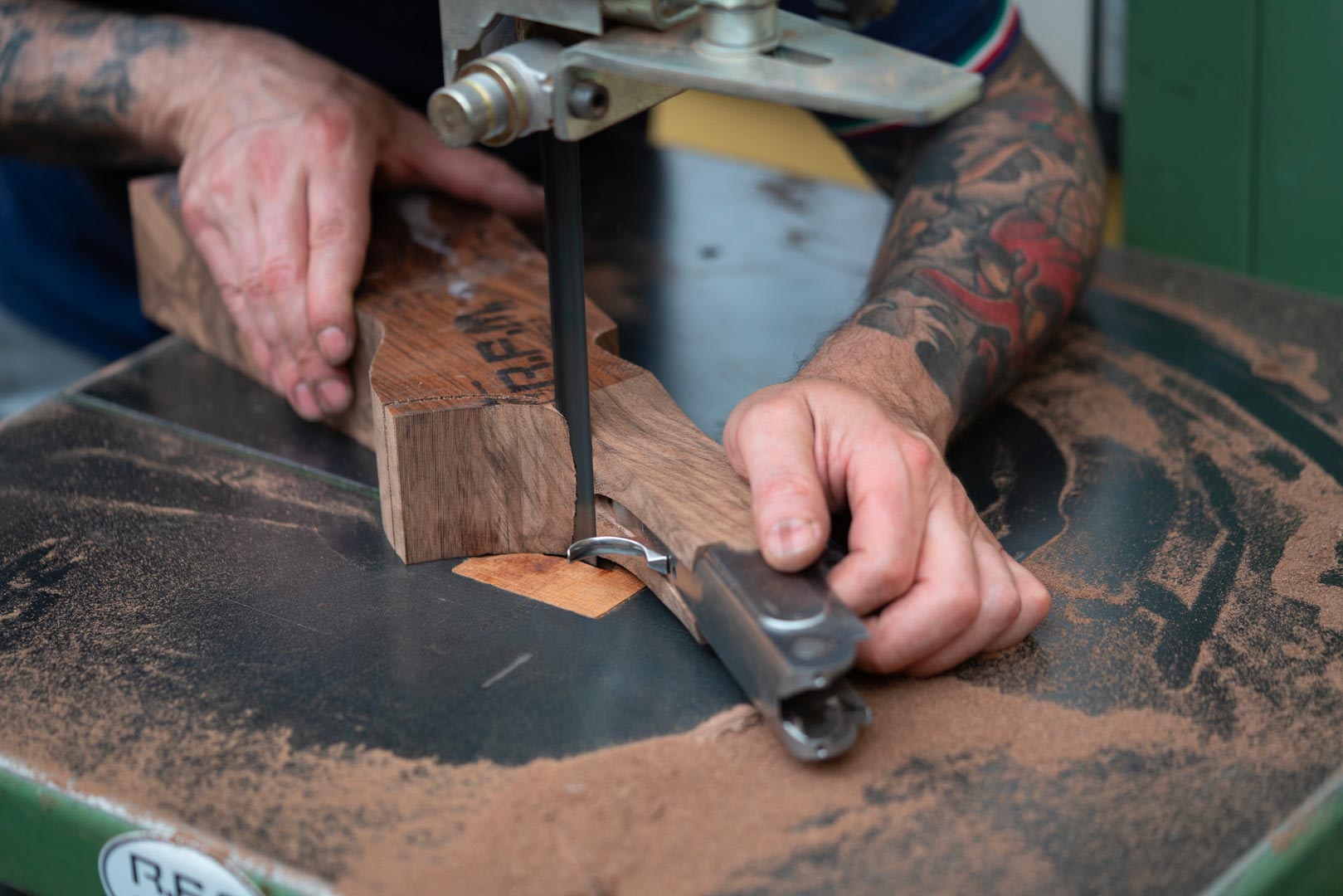 Custom stocks
The stock of the shotgun and hunting rifle performs an extraordinary number of functions that influence the result on the target. It is therefore not just a nice piece of rifle wood.

It provides stability to the weapon in contrast to recoil, allows a solid grip of the rifle and above all allows you to correctly direct the shot on the target due to its bending, deflection and pitch characteristics.
Its importance is by no means secondary to other components of the shotgun as well as giving an aesthetic sense of elegance and refinement.

This is the reason why in R.F.M. Armi we attach great importance to the stock and to the right measurements it must have, analyzing who will have to use it for body measurements, shooting posture and the way in which he shoots, whether more or less instinctive.

Our stockmaker masters Alberto Rivetta and Damiano Cioli are waiting for you to create a unique piece for you. Whether you are a professional shooter, novice or hunter at R.F.M. Custom Service you will find the ideal solution for your individual needs.
The customization of your shotgun stock
Our master stockmakers work in synergy to offer a unique and professional experience. Alberto skilfully executes stocks for professional shooters and beginners from all over the world, while Damiano specializes in hunting for equally diversified countries.