Makers of Made in Italy artisanal shotguns
R.F.M. Armi was born in 1957, in Val Trompia, the beating heart of the province of Brescia where the strongest production tradition is the construction of hunting and shooting weapons. In over 65 years of its history, R.F.M. Armi has never abandoned the artisan production techniques so appreciated by enthusiasts, developing and perfecting them with continuous updates in the sector. The current reality of R.F.M. Armi is that of a company which, despite having grown continuously, so much so that it is present in numerous foreign markets, continues its production of shotguns with the traditional canons so much appreciated by enthusiasts.
Our history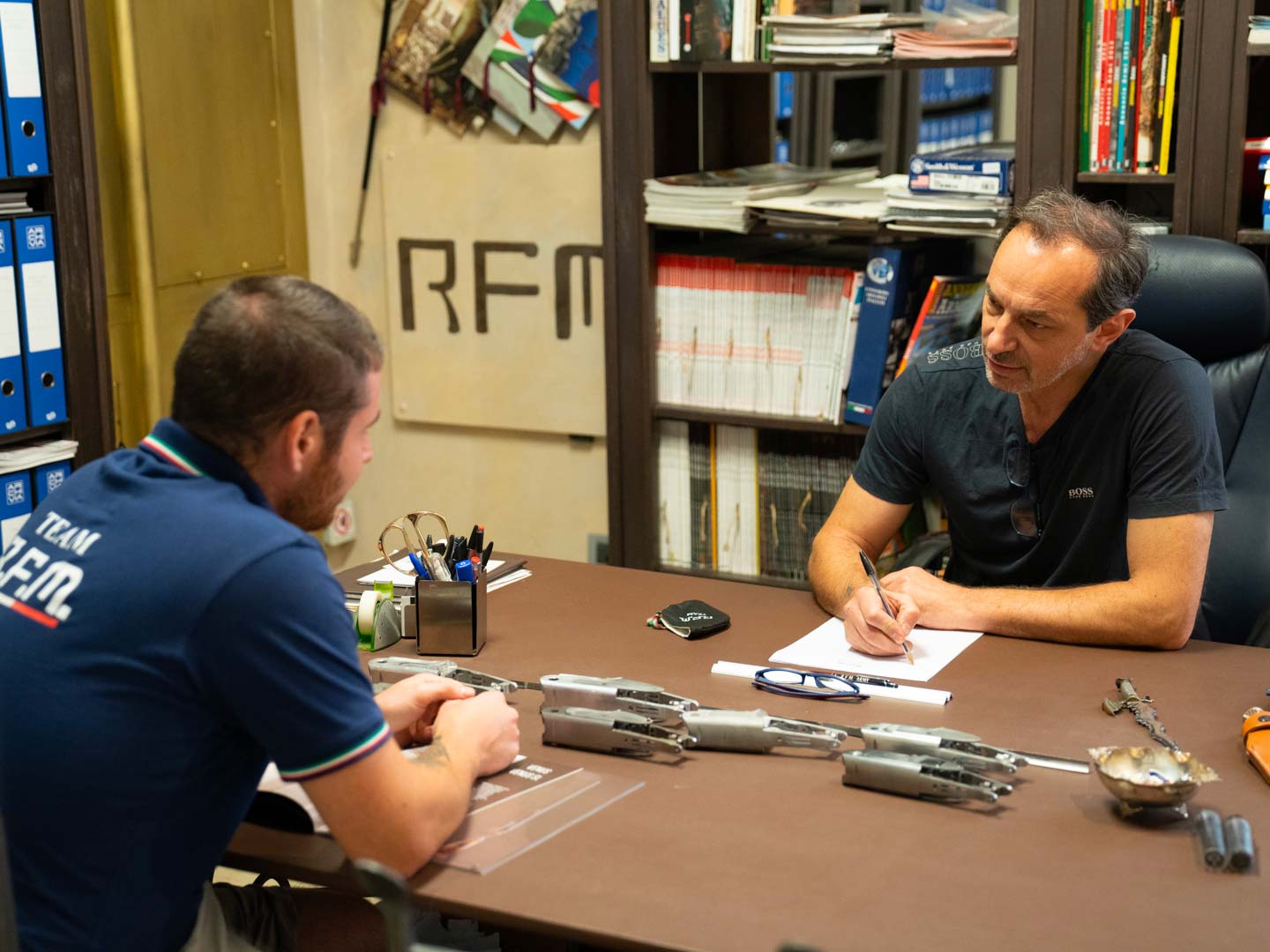 We produce made-to-measure shotguns, like a tailor sews a suit for his customer
At R.F.M. Armi we have a very clear appreciation for Made in Italy and we move precisely along this line, to respect all the construction and aesthetic standards that distinguish the Italian shotgun. Our over and under as well as the side by side shotguns are the synthesis of the great productive experiences made in Val Trompia over the centuries and of which our Staff has full knowledge.

Therefore, producing a made-to-measure shotgun for R.F.M Armi is a natural thing, knowing that we can provide many levels of customization exactly like a tailored suit.
Discover more
The delivery of the rifle
A historical tradition for our company, the photograph of delivery of the personalized rifle to our customer. We care a lot, because the enthusiast who comes to us is a friend who becomes part of the R.F.M. family.